We help with what we do best

Anna Vaníčková
Specialist, Corporate Social Responsibility
"We want to lead the communities in which we are active towards responsible entrepreneurship as well. Using our professional expertise, we guide non-organisations and social business towards more effective management. We aim to react to the organisation's most urgent needs and to adapt our programmes to them, which is why we decided to change our flagship project A Year Together – A Step Forward. Basing on this programme, we've created a more comprehensive scheme that we titled Path to the sustainability. This type of professional assistance continues to offer to our employees opportunities for further development and the meaningful application and training of their competences.
We lead young people towards responsibility and begin to teach them sustainable business practices at an early age. Our ambition for the near future is to create a comprehensive programme for all educational levels."
Path to the sustainability
Utilising our professional knowledge and competences, we accompany non-profit organisations and social businesses on their path towards sustainability. With the expertise of our employees we help several non-profits and social business find new approaches to the resolution of their problems, while at the same time furthering our employees' know-how and practical experience.
Expert training courses
Experts from the ranks of our staff offer expert training courses to representatives of non-profit organisations and social businesses within the KPMG Business Institute. The courses focus on audit, tax and legal issues, but also on entrepreneurial thinking and customer relationships.
2013
In 2013, we trained a total of 119 non-profit sector representatives in six professional training programmes. Our employees devoted 99 hours of their time to the preparation and leading of educational courses for the non-profit sector
2014
In 2014, we trained a total of 137 non-profit sector representatives in ten professional training programmes and our training programmes were for the first time also held in Moravia. Our employees devoted 199 hours of their time to the preparation and leading of educational courses for the non-profit sector.
2015
In 2015, we trained a total of 195 non-profit sector representatives in nine professional training programmes. Our employees devoted 95.25 hours of their time to the preparation and leading of educational courses for the non-profit sector.
2017
During fiscal year 2017, we trained a total of 210 non-profit sector representatives in 10 professional training programmes. Our employees devoted 200 hours of their time to the preparation and leading of educational courses for the non-profit sector.
Our instructors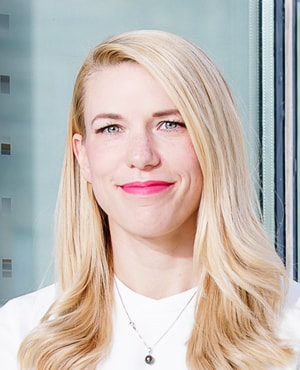 Veronika Výborná (Manager, Tax department)
"I decided to get involved in the Path to the sustainability project because I believe that the non-monetary support of non-profit organisations should be an important aspect of everybody's social responsibility. I really appreciate that I have the opportunity to help with what I do every day in my job – with my knowledge and experience in the tax area. What's more, thanks to the project I gain practical viewpoints on tax issues every time I get together with the non-profit representatives to find the most effective approaches to their problems."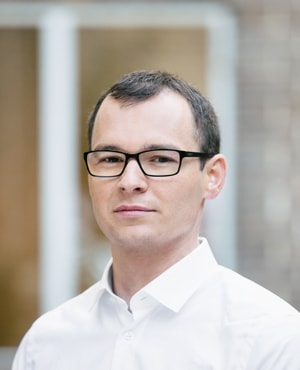 Filip Horák (attorney-at-law, KPMG Legal)
"Some of the experiences of our big clients are transferable and can be beneficial for non-profit organisations, so sometimes I feel like a transmitter of tips and tricks that the non-profit sector may apply as well. I dare say that it is very useful for the non-profit representatives to find out how things are done elsewhere. At the same time, they get to meet their peers and the ensuing discussions during our training courses have proven to be highly welcome and beneficial."
Participants
"I felt that both our non-profit organisation and I were in need of new impulse. It was great to stop and assure oneself that we are doing things correctly, to get inspired in what to do differently and better and to get one's bearings in legal questions, accounting basics and how to prepare annual reports."

Marcela Bradová
Klubíčko Kroměříž
"The first impulse that led me to register for the programme was that I had started to work in the non-profit sector only few months before and I wanted to expand my knowledge in the field. I was intrigued by most of the topics that the seminars dealt with. What was even better was the courses' teaching method. We learned lot through the instructors' explanations but gained even more through the practical exercises, as we had to join up with colleagues from other organisations and really think about the individual topics. Another bonus is that the courses are offered free of charge, as in non-profit organisations it can be a problem to find the funds needed for employee development."
Karolína Brožová
project manager Fokus Vysočina
Partnership with Mobile Hospice Ondrášek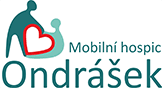 Through an annual survey, our employees decide with which non-profit organisation we will enter a year-long partnership. Throughout the year, we then offer education, expert advisory, volunteer work and financial assistance to the chosen organisation.
This year, from a group of finalists, our employees selected Mobile Hospice Ondrášek that helps terminally ill children and adults and their families.
In fiscal year 2017, we offered to Mobile Hospice Ondrášek:
consultations on the management of risks and internal processes
consultations in human resource management, management coaching
consultations in the creation of a strategic plan
consultations in customer experience management
financial analyses
educational courses in management, marketing and finance
our employees as volunteers as part of the DobroDny (Charity Days) at the hospice
space to sell their products at the KPMG holiday fair in Prague
more than CZK 420 000 from our firm-wide holiday fund drive, our total financial support came to CZK
cooperation during the Time to Help, our holiday fundraising campaign..
"Thanks to the A Year Together – A Step Forward project, our organisation has literally moved forward.

When KPMG chose us, we were unbelievably delighted.

Twelve years ago, we founded Mobile Hospice Ondrášek based on enthusiasm, creativity and intuition. What we were lacking was a professional management system. We needed to determine a strategy, to hold on to our calling and to grasp our vision in more concrete ways. KPMG's project helped us with this immensely; in some things it even rescued us. The year-long cooperation and partnership was beneficial for our organisational strategy, finances and other processes that we will continue to work on intensively.

On behalf of the entire Mobile Hospice Ondrášek team, I would like to thank all the people at KPMG for their support, the educational courses, expert consultations, help with putting together documentation and the financial gifts they gave to us. I can't even begin to tell you how much it means to us."
Bronislava Husovská
Director, Mobilního hospice Ondrášek, o.p.s.
Christmas campaign
"Following up on previous successful holiday campaigns, this year we again opted not to send traditional Christmas gifts to our clients. Instead we brought to them the stories of people that in some way are connected with the Mobile Hospice Ondrášek. Together with our clients, we raised CZK 493 847, thus providing funds for 2 468 hours of hospice patient care." (More here)
Roman Maco
Director, Marketing & Communications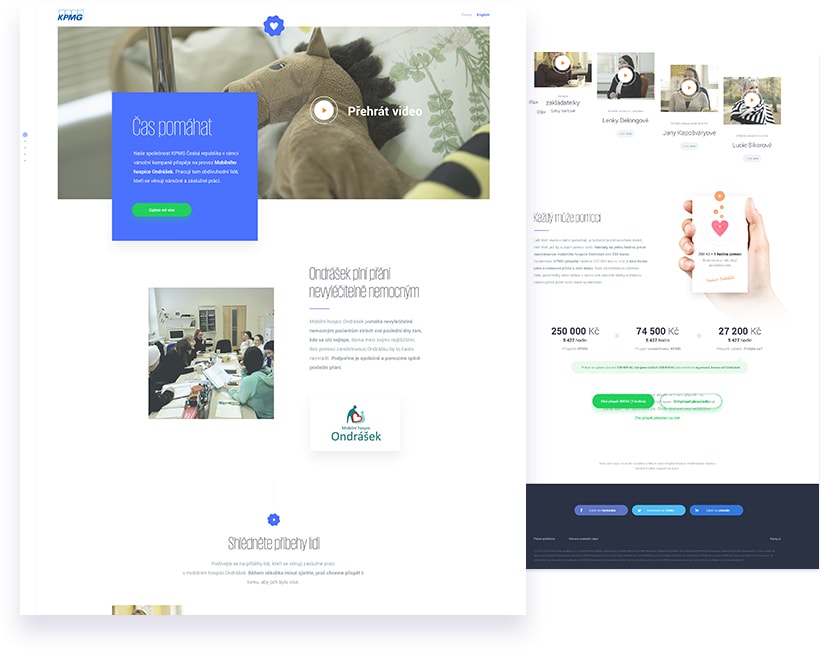 Mentoring programme
We've interlinked our employee development programme with the provision of professional assistance to the non-profit sector. The result has been a mentoring programme that the Donors' Forum has helped us assure.
As mentors, volunteers form our talent programme help representatives from the non-profit sector deal with concrete issues within their lines of expertise.
In fiscal year 2017, six employees participated in the mentoring programme. An article on their experience with the project was published in Marwick.
Expert advisory and pro bono services
With our services we help non-profit organisations achieve higher levels of professionalism and effectiveness. To around 20 organisations, we offer audit services free of charge or for a symbolic fee.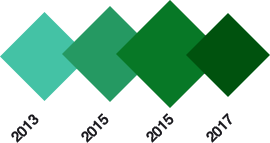 In 2013, we provided a total of 2 026 hours of pro bono work to non-profit organisations. In 2014, we provided a total of 2 369 hours of pro bono work. In 2015, this number rose to 2 651 hours of pro bono work. And in fiscal year 2017, we provided 1 866 hours of work free of charge.
Something new for the new fiscal year – service grants
Our advisory services helping to increase the effectiveness of non-profit organisations are very much in demand. We hence decided to offer our assistance to a larger number of non-profit organisations and social businesses. We will provide our commercial services to them in the form of service grants.
For the 2018 financial year, we are offering service grants in tax and legal services, audit, EU fund advisory as well as the setting and optimisation of processes in the area of finance and reporting.
School of Responsible Business
With our professional knowledge and skills we support the personal engagement and social entrepreneurship of young people. Our vision for the future is daring, as we would like to create an entire system of projects that should serve to introduce young people in all stages of the educational system to topics like sustainability and responsible entrepreneurship.
We've began work on a comprehensive educational programme together with the Foundation for Education and Entrepreneurship (Nadační fond vzdělávání a podnikání). The programme currently consists of the iKid project for elementary schools and the Soutěž a Podnikej (Compete and Do Business) programme for middle schools.
iKid
iKid is a nationwide project for young innovators from second levels of elementary schools and grammar schools (aged 10 to 14). In the competition's five steps, participants come up with their own innovative product idea and try to bring it onto the market.
Generating ideas
Market presearch
Prototype production
Marketing
Final presentation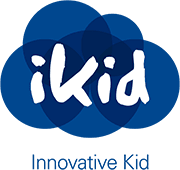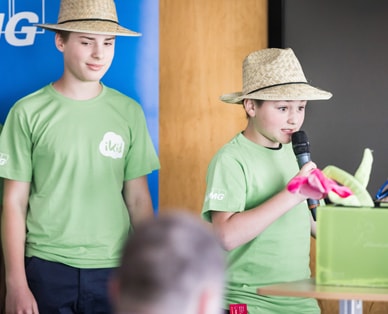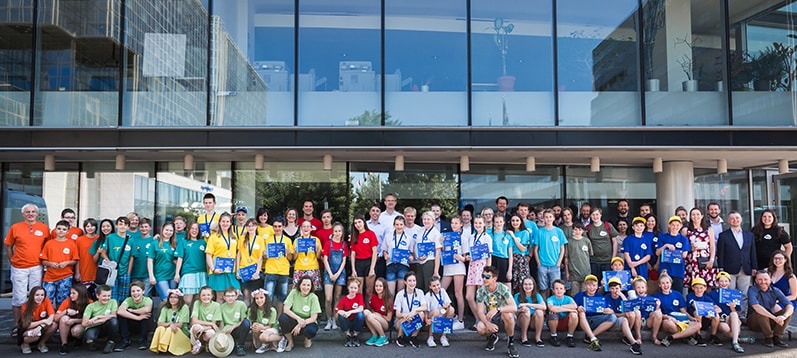 A mentor who is well versed in the business environment closely works with the children. During the project, the children have the opportunity to participate in workshops with business experts and to go on excursions to interesting companies.
The first year
8 teams, F schools, 46 children, 8 functioning prototypes, 8 business mentors.
The second year
9 teams, 7 schools, 53 children, 9 functioning prototypes, 9 business mentors.
The Winner of the second year of iKid was a team of students from the Elementary School in Slaný with their Easy Eating idea
Easy Eating is a special set of utensils, consisting of a bowl and cup with a tilted bottom, ergonomically shaped handles for easier use, as well as a non-slip and thermo-regulating coating, making eating a much easier task for the disabled. It can also be used by small children. The student team printed the set of dishes on a 3D printer and plans to develop their idea even further. As a reward, they got to introduce their prototype at the Irish headquarters of Google and Facebook.
"I consider the iKid project a genius way how to start innovative processes within the Czech educational system. Mentors who have been successful numerous times are perfectly suited to describing the behavioural formulas leading to success or failure. But most I've enjoyed watching the children really have fun during the project. In a very healthy way, they question every thought but remain very open to new ideas. They are stubborn, but have no problem approaching the experts and asking relentless questions. What's more, with the help of KPMG, the kids unobtrusively get their parents involved in the educational process. It's a huge change compared to the paradigm of a nine-year dumping ground with a check-up in form of a report card every half year. The 21st century is now. Great work on the part of KPMG!" Mentor David Kovalský, In2Greators.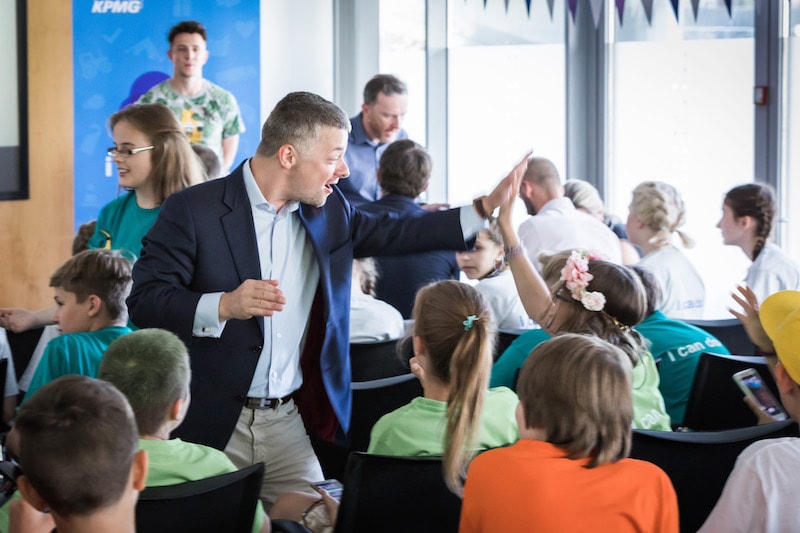 "iKid is a remarkable competition for elementary school students, giving them the chance to find out how it feels to be an entrepreneur and go through all the stages of a business plan, from the initial idea all the way to bringing a product onto the market. The kids really wanted to compete in iKid and their enthusiasm during our meetings was amazing. The students came up with a dish set for disabled people or little children who might have difficulties in eating from commonly available tableware. With the idea, they wanted to help their own grandparents and their younger siblings. The idea is ingeniously simple and I really like that"

Pavla Nečasová
mentor, Sokino